Texans Honored on Donate Life Float
During this year's Tournament of Roses Parade on Jan. 2, the Donate Life Rose Parade Float will make its way down the streets of Pasadena bearing people, messages and images that bring to life the inspiring power of organ, eye and tissue donation.
Several elements of the float carry special meaning.  The two dozen people riding on the float are all transplant recipients.  Those walking along side the float are living donors.  And, the the float will also feature 60 floral portraits – called Floragraphs – of Donor Heroes who have given the gift of life through organ, eye and tissue donation.
You can watch the Rose Parade on January 2 at 10:00 am, Central Time, on a variety of stations.  The Donate Life Float will be the 10th entry (and the third float) in the parade, so don't miss it!  We also invite you to visit the Donate Life Rose Parade Float website to find information and photos for all of the Donate Life participants from across the country.
In addition to Donate Life Texas' official 2017 delegate, Cindy Keel-White, Texas will be well-represented again this year.  Below, you can read more about the people from Texas whose lives have been touched by donation who will participate or be honored during the Rose Parade.
Eric Aofia – Push Forward, Give Selflessly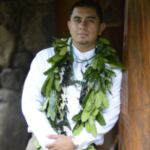 Eric always had a strong passion for life, his family and culture. Eric was a proud UTEP graduate and worked as an IT specialist at Texas Tech.  The day he married his best friend, Mandy Perez, the couple vowed to dance through life together, joined by a special kind of love.
Eric inspired others by his commitment to push forward in life and give selflessly.  On August 30, 2015, his family and community learned how deep that commitment ran when his final act on earth was as a Donor Hero, giving life and hope to five people he would never meet.
Floragraph made possible by Southwest Transplant Alliance
---
Cindy Keel-White – Full of Life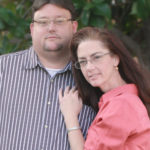 Cindy was 15 years old when her life was interrupted by Hodgkin's Disease that required months of treatment to save her life. Twenty-three years later, Cindy's life was again interrupted. The intense radiation that sent her childhood cancer into remission had also damaged her heart, making a transplant her only hope.
Today, Cindy and her family use the saying "Because Of One" to honor the many blessings one person can make possible by saying "yes" to donation. Because of one person, Cindy has had the chance to experience so many things – to finish her first 5K race, to return to school at Odessa College, to join her husband in walking their daughter down the aisle…and soon, to ride on the Donate Life Rose Parade Float.  Float Ride made possible by Donate Life Texas
---
Cam'ron Matthews – A Name Remembered, On the Field and Beyond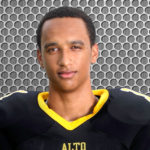 Cam'ron Matthews was an outgoing and friendly junior at Alto High School in Texas where he played for the undefeated Yellowjackets, was on the student council and the A-B honor roll. He was a member of the Alto Church of Christ and friends and family describe him as a role model – one of the finest young men you would ever meet.
It's almost been a year since his passing and the memory of this Donor Hero is stronger than ever.  Alto High School recently renamed their football field, Cam'ron Matthews Field in honor of a young man who inspired others in life and beyond. Floragraph made possible by Southwest Transplant Alliance
---
Jared Macias – True Cowboy, Big Heart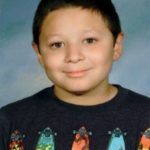 Jared was known as a true cowboy with a big heart and he was loved by everyone who knew him. He loved horseback riding, fishing with his Dad and brother, and digging up "treasures" in the back pasture.
He was only 11 years old when his gift of donation would inspire the entire community of Iowa Park.
Each year, Jared's parents help keep the spirit of giving strong in his memory through the annual Jared Macias Memorial Bronc ride, with the proceeds going to local charities.  Floragraph made possible by Southwest Transplant Alliance
---
Katy Portell – Work of Heart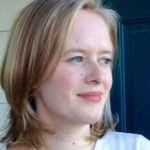 Born in Houston with several heart defects, Katy needed open-heart surgery and a donor heart valve to survive childhood.
Since then, she has graduated college, volunteered for multiple Donate Life affiliates, and worked in the donation field for 2 years with the organ procurement organization in Dallas. She is currently pursuing a Master's degree at Kingston University with the intention of working professionally to promote organ, eye and tissue donation.
Float Ride made possible by AATB, Community Tissue Services and CryoLife
---
Sgt. Leevon Ritter – Two Lines Make a Man into a Hero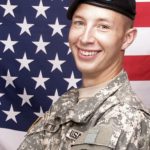 Sgt. Leevon Ritter signed his name to two dotted lines – one to serve his country and the other to become a donor. After two tours of duty in Iraq as an M1A2 armor crewman with the U.S. Army, Sgt. Ritter was stationed at Fort Hood in Killeen where he continued his passion for building cars and motorcycles.  He became a Donor Hero in 2012 after a fatal motorcycle accident; he was just 24.
Leevon often encouraged others to believe in being AWESOME because "it makes you want to run faster, jump higher, be stronger, work harder and be kinder than you were yesterday." There's no arguing that Leevon is among the most AWESOME of all.
Floragraph made possible by Southwest Transplant Alliance
---
Tina Rueles – Wonderlung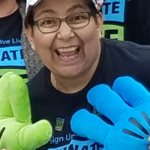 Tina Rueles is an adventurous spirit from Euless.  Her 2013 double lung transplant has her breathing easy, when she's not walking the graduation stage, winning a Transplant Games Medal or volunteering at countless events to promote donation.
But, it's not all been roses.  In a cruel twist, Tina has experienced the other side of transplantation when a relative suffered a fatal accident while on a family vacation in Puerto Rico and became a Donor Hero.
She's known as Wonderlung because there's seemingly nothing she can't do.  What's her Superpower?  She shares her zest for life – and Donate Life – with everyone who comes near!   Float Ride made possible by Southwest Transplant Alliance
---
Tom Russell – Still Getting It Done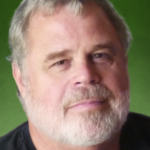 All his life, Tom's "get-it-done" attitude came from a deep commitment to family, friends and his community.  After retiring from GE / Verizon, he became a much beloved substitute teacher in his hometown of Winnsboro.
When he passed suddenly, his wife and children knew it was his wish to give of himself through donation and weren't surprised he had registered.
Since becoming a Donor Hero, Tom's giving spirit continues to "get it done" as his gifts have restored sight to two people and touched the lives of several tissue recipients.  Floragraph made possible by RTI Donor Services
---
John Taylor – The Gift of Healing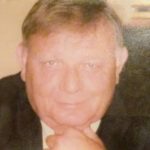 When John became a Donor Hero in 2015 in Austin, his family grieved the loss of a man who had traveled the world, served his home country in the British Military, and protected the environment and wildlife through a career as a geophysicist with a large oil company.  He was a dedicated family man and was smitten with his grandchildren who all called him Papa.
His daughter Keri, herself an ER nurse, endured the painful loss but found a thread of hope in his having become a donor.  She was surprised to find out that his gifts helped heal 53 people who received tissue grafts.  It was then she realized that his donations helped her and her family heal, too.
Floragraph made possible by XTANT Medical and United Tissue Resources
---
P.J. Wolf – It's Never Too Late to Honor a Hero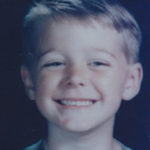 More than 25 years ago, PJ jumped on his bike and set off through his Arlington neighborhood. He was a spunky 8 1/2 year old with a spirit for adventure.  But, that bike ride would be his last.
When asked about donation, his parents knew without a doubt it was what he wanted.  Months earlier, after watching a kidney transplant story on the news, PJ had asked his mother if he could give, because "I just need one."
After all this time, his gifts are still making a difference in surprising ways. And, any time is a perfect time to honor a Donor Hero.
Floragraph made possible by the Dignity Memorial network
---
Tyler Ray Zapotocky – Tiny Boy, Amazing Gift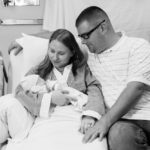 Whitney and Adam Zapotocky were devastated when an early ultrasound showed that their baby was not developing kidneys and would not survive after birth.  The young couple wanted as much good as possible to come from this little life and they became determined their baby would leave behind a legacy. They asked about organ donation.
Tyler Ray Zapotocky was born Nov. 5, 2014. He lived for 32 minutes. Because of his parents' courage, this tiny Donor Hero gave 2.4 billion liver cells which can help sustain other children with liver failure until they are strong enough to receive an organ transplant.
Floragraph made possible by Southwest Transplant Alliance